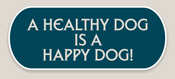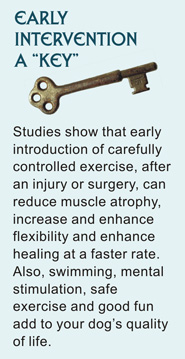 Joni Bories, the Owner of Northwest Canine Aquatics, has lived in the Spokane area all her
life.  In her search to find a safe and effective exercise for her own dogs, Joni discovered
the many benefits that are offered to canines through Canine Aquatics. "For all that my dogs
give to me, it's nice to be able to give them something in return – a higher quality of life."
  Joni received her Aquatics training at Vet-Hab Rehabilitation Facility in Raleigh, North Carolina
under the supervision of Dr. John Sherman, DVM.  Joni is also a graduate of Canine Academy
School for Dog Trainers in Austin, Texas where she completed a long list of courses, with an
expertise in all aspects of dog training including puppy development, basic obedience
and behavior modification.